Texas Solutions Group's dedicated team includes former members of the Texas Legislature, Capitol staffers, association heads, and business veterans. Our combined capabilities and experiences allow for seamless coordination, letting us meet and exceed client objectives. Bottom line, we achieve big results for our clients.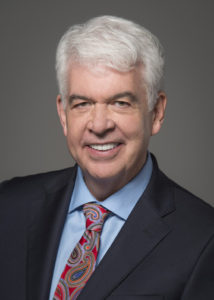 Mr. Heckler founded the Solutions Group in 1993 that later became Texas Solutions Group. Mr. Heckler was Chief of Staff and Policy Analyst to Senator Chet Brooks, then Dean of the Texas Senate and Chair of the Senate Committee on Health and Human Services. He advised, consulted and represented Senator Brooks on the following issue areas: the environment, natural resources, and waste management; energy; health and human services; transportation; finance; agriculture; criminal justice; gaming; and economic development. Mr. Heckler helped develop and negotiate the landmark legislation, the Texas Clean Air Act of 1991 and the Coastal Zone Management and Wetland Protection Act. During his tenure with Senator Brooks, Mr. Heckler was named executive director of the 1990 Joint Task Force on Waste Management.
He began his legislative career in Senator Brooks' Health and Human Services Committee where he managed the following issue areas: rural health care; indigent health care; health systems and planning; environmental health and safety; migrant health; healthcare provider issues, which included hospital transfer policy, medical and nursing education, not-for-profit hospitals, disproportionate share / Medicaid, Medicaid enhancement, manpower shortages issues, and EMS/trauma care. Mr. Heckler was director to the Special Task Force on Rural Health Care Delivery in Texas, and was the primary researcher, author and editor of the task force report to the Legislature. He also was one of the chief architects of the landmark legislation the Omnibus Health Care Rescue Act of 1989 or House Bill 18. HB 18: created a statewide trauma system; created the Office of Rural Health Initiatives; removed statutory impediments to allow rural health clinics to flourish among other issues.
In the mid-90's, Mr. Heckler directed the National Institute for Healthcare Management (NIHCM) created to conduct preparatory work for the President Bill Clinton's healthcare reform initiative. The Institute designed and conducted research projects. NIHCM published a healthcare reform newsletter, the Texas Health Care Report and sponsored forums on various pertinent health issues. The Institute operated a technical assistance program for policymakers and the general public.
Jeff serves on the Board of Directors for the Texas Association of Business and The Austin Club. Jeff served on the City of Austin's Solid Waste Advisory Committee.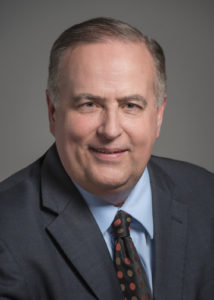 After fifteen years, Scott Miller left Reliant Energy in July 2008 to create an independent governmental affairs firm. He joined TSG 5 years ago and brings with a wealth of experience, knowledge and contacts.
He is an expert on legislative and regulatory policies, practices and strategies with extensive experience in such industries as electric power, transportation, human resources, oil & gas, environmental, tax, education, insurance, health care, economic development and criminal justice.
Scott previously worked for Reliant Energy from September 1993 to early July 2008 as Director of Public and Government Relations.  During that timeframe, he managed and coordinated all legislative strategies and activities on a variety of issues ranging from retail electricity to taxes and environmental issues.  Part of his responsibilities also involved public relations including the development of strategies, policies, press releases and contacts with the media. Mr. Miller was instrumental in successfully pass a comprehensive electric deregulation bill in 1999 (SB 7) and successfully defeated all adverse legislation that would have negatively impacted Reliant Energy by over $1 billion cumulatively.
Scott has dealt extensively with the Public Utility Commissioners on a wide array of electric issues which included renewables, power plant recovery costs, transmission line certification applications, consumer complaints, environmental impacts, rate case and tariff proceeding.
He has excellent relationships with the Public Utility Commissioners and their staff involving regulatory proceedings and has similar experience with other state agencies such as the Texas Department of Insurance, Land Commission, Secretary of State, Comptroller, Agriculture Commission, Health and Human Services Commission, Texas Workforce Commission, Texas Commission on Environmental Quality, among others.
Nancy Fisher is a highly motivated and results-oriented professional with extensive experience in state government, politics, public affairs, and advocacy work. With more than 30 years working in the legislative and executive branches of Texas government, she has developed a close association with Texas elected and appointed leaders, acquired knowledge on a broad range of policies and issues, and become skilled in the tools that make things happen.
Returning to work in the advocacy arena after five years as Chief of Staff to the Speaker of the Texas House, Fisher provides her clients with advice, advocacy and access. They benefit from her knowledge of the players, policies, procedures and politics of Texas' legislative and executive branches.
After graduating from the University of Texas at Austin, Fisher learned her way around the Texas capitol while serving as an Assistant Sergeant-At-Arms and acquired her parliamentary knowledge of rules, procedures and unwritten traditions as Clerk of the powerful House Calendars Committee. As Governor William P. Clements' Senior Legislative Assistant, she honed the legislative strategies needed to steer the governor's programs and policies to passage.
Fisher then moved to positions in the executive branch, developing leadership skills as Deputy Executive Director of the Texas Racing Commission and Governmental Relations Director of the Texas Department of Economic Development. Putting it all together, Fisher established and led as Vice President her own successful lobby firm before becoming Director of Governmental Affairs for the Texas Association of Builders.
Fisher works closely with her clients to develop their governmental program and define their message, chart a course to achievable goals, implement a workable plan, timely communicate activities and progress, respond to opponent's adverse tactics, collaborate with others with mutual interests and doggedly pursue the desired result. She is recognized among her peers for her integrity, hard work, and practical approach to problem solving.
Knowledgeable on a broad range of public policy matters and a quick study when new issues arise, Fisher utilizes her leadership skills to work with her lobby team to efficiently and effective produce the desired results. Fisher was featured in a special section of the January 2009 issue of Austin Woman Magazine, sharing her wisdom that comes from 32 years of working at the Capitol in "Ten Things She Knows" and concluding with "always want [and work] to win."
Randy M. Lee offers over 40 years of legislative, public affairs, public relations, management, communications and economic development experience.
Lee has served as the Senior Vice President of the National Office of State Government Affairs for a major national title insurance company, overseeing the legislative affairs in each state capital for the company. His experience in the state and federal government arena spans several decades solving legislative and economic development challenges, successfully representing his clients to the completion of each project.
His experience working in the Texas Legislature (House of Representatives Committee on Business and Industry), at a major national bank holding company (Southwest Bancshares), for the State of Texas (Executive Director of the Texas 1986 Texas Sesquicentennial Commission), as Executive Director of a statewide travel and tourism association (Texas Tourist Council) and for Stewart Title Guaranty Company has led to a vast array of public affairs, communications and business development solutions on his client's behalf.
Successes include developing numerous pieces of legislation across many disciplines and codes and enacting them into law. This includes, but is not limited to real estate, property code, insurance and finance, tax law, local government code, public Information, privacy, cybersecurity and consumer protection. He has successfully lead the effort to amend the Texas Constitution three times. Additionally, Lee has successfully undertaken PAC development and strategies that are viable part of any legislative program.
Project planning, strategy, development and implementation with timelines are a key part of what Randy Lee completes for each client. Each project is unique and is thus custom tailored for success. Using experience, strategic political techniques, client input with review and revisions, Randy garners all resources available to represent each client personally and develop the project model.

Principled Practice
Our firm is built on values and a commitment to our community. Here are a few things you should know about our principles:
We respect our clients. Whether it's a Fortune 500 company or a fledgling nonprofit charity, you'll receive the respect, dignity and integrity you deserve. You trust us with your future and we honor that trust.
We guarantee our work. If for any reason you are not satisfied with our results, we will resolve the issue immediately.
We give back – we commit heavily in performing pro bono services.
We embrace honesty – honesty isn't another word for us – it's part of us.

Featured Links
The official site of the Texas Legislature.
Search bills; monitor legislation; watch live coverage; and get email alerts.
Texas House of Representatives
Find information about legislators and watch live broadcasts of committee hearings and floor debate.
Texas Senate
Find information on Texas Senators and watch live broadcasts of committee hearings and floor debate.