Your Big Texas Challenges - Our Big Time Solutions
Win. We don't raise the roof until you succeed.
Cowboy spirit - teamwork approach
TSG is your public affairs scout troop - forging a trail through daunting challenges.
Is an integrated communications, government relations and business development firm headquartered in Austin, Texas. For more than 25 years, major corporations, non-profits, trade associations, individuals have trusted us with their most challenging issues. Our clients know that we will roll up our sleeves, get strategic, work our connections and make things happen when the pressure is on.

Principled Practice
Our firm is built on values and a commitment to our community. Here are a few things you should know about our principles:
We respect our clients. Whether it's a Fortune 500 company or a fledgling nonprofit charity, you'll receive the respect, dignity and integrity you deserve. You trust us with your future and we honor that trust.
We guarantee our work. If for any reason you are not satisfied with our results, we will resolve the issue immediately.
We give back – we commit heavily in performing pro bono services.
We embrace honesty – honesty isn't another word for us – it's part of us.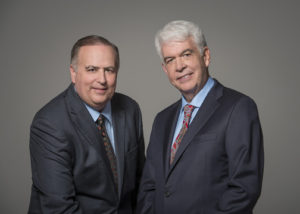 Scott Miller & Jeff Heckler

Featured Links
The official site of the Texas Legislature.
Search bills; monitor legislation; watch live coverage; and get email alerts.
Texas House of Representatives
Find information about legislators and watch live broadcasts of committee hearings and floor debate.
Texas Senate
Find information on Texas Senators and watch live broadcasts of committee hearings and floor debate.